ABAC made simple
Powerful Attribute Based Access Control with low code and no code interfaces. Simple.
Scale Seamlessly
Move from RBAC to ABAC with little effort as your permissions needs grow and become more complex and contextual


Start now
Gain Flexibility
Go beyond RBAC with very little effort through auto-generated ABAC code you can manage directly from your Git repo.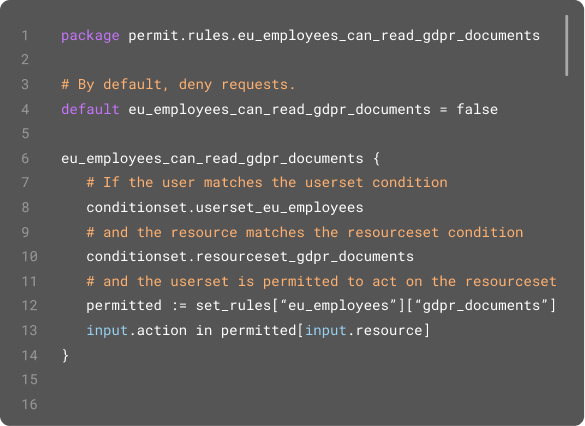 Start now
Save Significant Time
Save time, effort and complexity versus building and maintaining yourself while empowering other stakeholders with no code interfaces.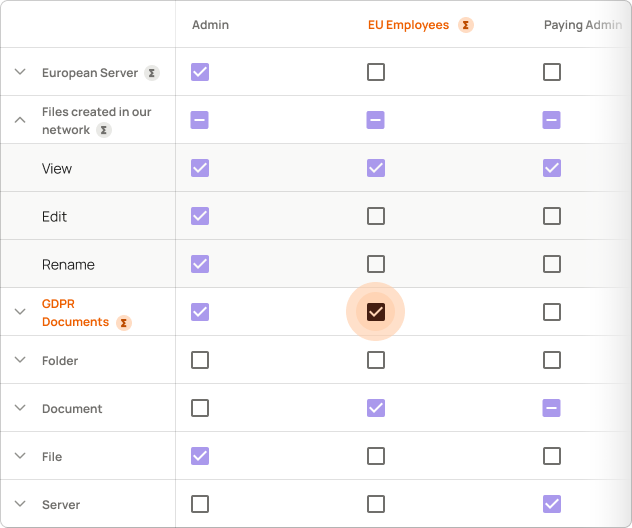 Start now
"I just need more flexibility than I get with traditional permissions architectures like Role-Based Access Controls (RBAC)."

John Henson | Software Architect at Nucor Building Systems