Permit.io's Top 6 Dev Podcasts of 2022
Permit.io's top 6 developer podcasts of 2022 that are definitely worth your time and attention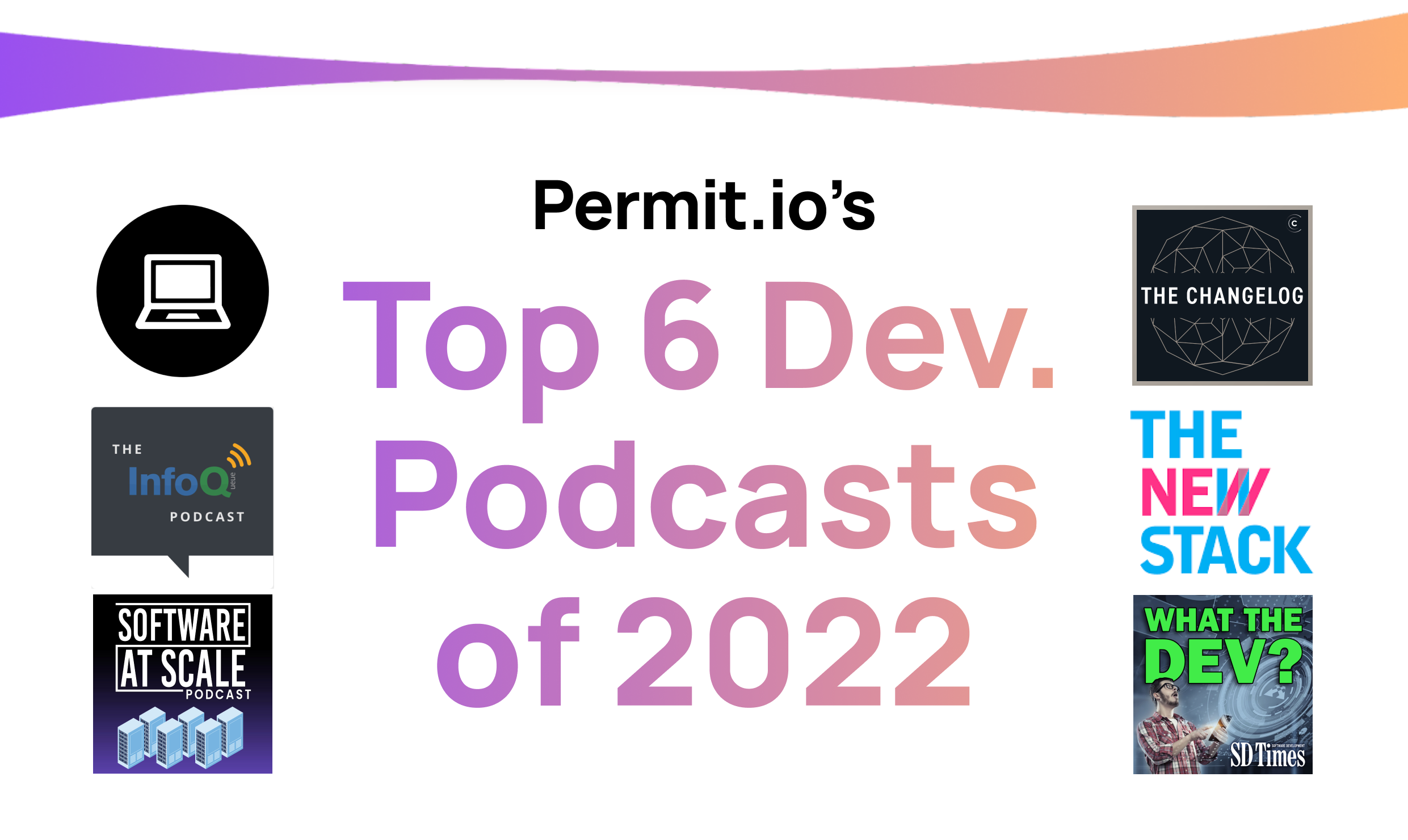 Podcasts are a super popular way for developers to stay up-to-date with the latest trends, techniques, and tools in the tech industry. With so many podcasts available, choosing which ones to listen to it can be overwhelming. We're here to give you our top six favorite ones, which we loved listening to (and sometimes even being hosted on 😉).

Here are our top six developer podcasts of 2022 that are definitely worth your time and attention:
These are our six top developer podcasts of 2022! Each one of them offers something unique and valuable to developers, whether it be practical advice, industry insights, or inspiration. Whether you are a seasoned developer or just starting out in the field, these podcasts will surely provide something of interest and value to you. 
Know of other podcasts we should give a listen to? Want to host us? Hit us up in our Slack community